Regardless of how you are shooting the video; on your phone or camera, you need video editing software. It allows users to create and edit videos at their convenience, on a budget. You just need the right software. Check out our list of the 10 best video editing software.
Video editing software is used by both novice and pros alike. It makes video creating/editing easy. With it, you don't need the complete tools to shoot a video. What you need is software with the right features and the expertise on how to use it. However, there are criteria for choosing the best video editing software. These include;
The cost
Ease of use
Editing tools
Plugins and effects
Video format
Top Best Video Editing Software
Software Editor's Comment Price
Adobe Premiere Pro Best choice video editor for professionals $20.99/month
Cyberlink Power Director 365 Best choice software for beginners with its top editing tools. $4.08/month
Apple Final Cut Pro Suitable for editing videos on Mac OS 90 days free trial
CorelDraw Studio Ultimate Has good stop motion and motion tracking tools $79.99
Apple iMovie Suitable for editing videos on Mac at a beginners' level Free
Davinci Resolve Editing software with Professional level tools $295
Movavi Best for editing fast and casual videos $59.95
Pinnacle Studio Has good color grading and keyframing features $99.95
Filmora 11 Best choice for simplicity and functionality $ 79.99-lifetime license
$49.99/year
Vegas Movie Studio Best for effects, plugins, and transitions $49.99
Adobe Premiere Pro
Adobe premiere pro is our top pick for the best video editing software. It edits industry-level videos and appeals to professionals. Don't be shocked when you discover that most of your favorite movies were edited with it.
The beauty of this software is that, despite its level of professionalism, its interface is simple and easy. Each of its workspaces is divided into sections to improve productivity.
Why we Choose it
It is a powerful tool for pro-level editing
It supports 4k, 8k, and VR formats
Subscribers have their software updated for free
Key Features
Offline speech-to-text function
3D editing
MultiCam editing
CyberLink Power Director 365
CyberLink Power Director is our top pick in the "best for editing tool" category. It features several tools for editing videos without limitation. It works flawlessly with PhotoDirector to add edited pictures and graphics into your video. Overall, I consider it a low-cost premium video editor.
Why we choose it
Limitless editing functions made easy
Plugins and special effects are added monthly
It overs great editing tools at a valued price
It imports pictures from PhotoDirector
Ease to use by non-pros
Key Features
Intuitive motion tracking
Magic movie wizard mode
MultiCam editing
360 editing
Intuitive (AI) tools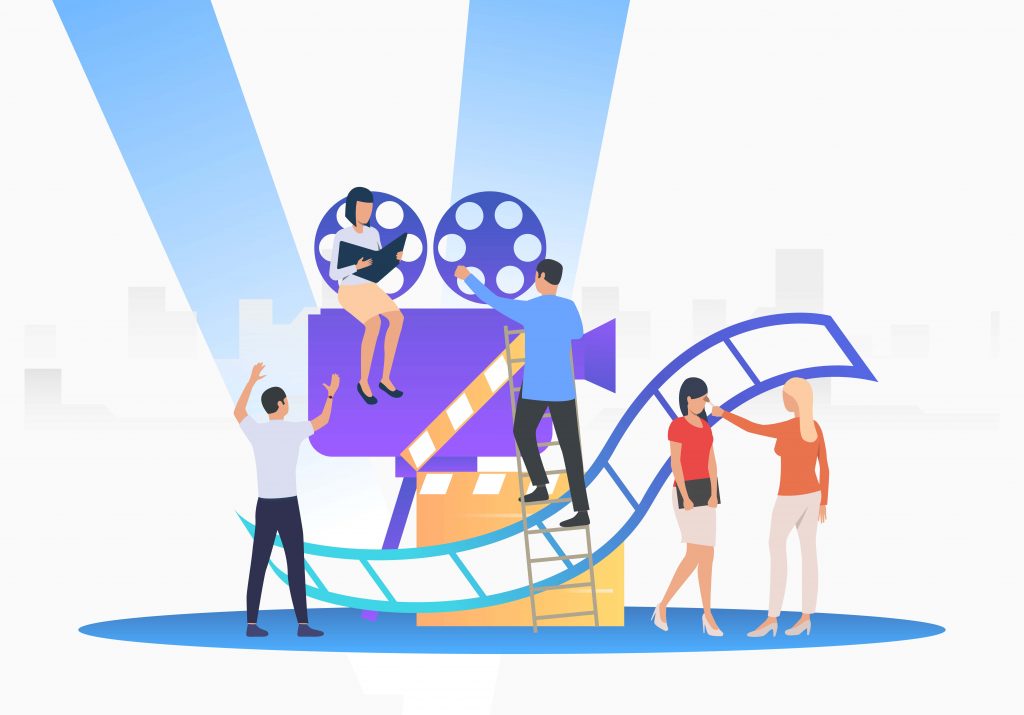 Apple Final Cut Pro X
Apple Final Cut Pro x is a video editor exclusive for Mac users. If adobe premiere pro is the Windows OS winner for best professional editing, Final Cut is the Mac counterpart. Its timeline is magnetic and trackless. It allows an unlimited number of video tracks. It integrates flawlessly with iTunes collections. Its features are competitive with DaVinci Resolve. Recently, it added AI cropping for exporting to social media. On the downside, it has no motion tracking or 3D editing.
Why we choose it
Top-notch pro editing
Payment is one-time
Tutorials to help users, even professionals users.
Key Features
Intuitive color balance
MultiCam editing
CorelDraw Studio Ultimate
CorelDraw Studio Ultimate allows up to 50 video tracks in a timeline. If you want a video editor with good motion tracking or stop motion features, this is it. Its motion tracking is multipoint. Text and effect can be added to the tracked path to follow an object. It also supports 360o editing, 3D editing, and MultiCam.
Why we chose it
Good performance speed
Cool color grading features
It supports 4k formats
It has the best motion tools
Key Features
Motion tracking
Time remapping
Video masking
Auto capturing
GIF creator
Audio ducking
Speech-to-text
Apple iMovie
Apple iMovie is easy-to-use software. I prefer to think of it as the basic version of Final Cut Pro X or the Mac version of Windows video editor. The interface is simple with classy themes and good templates. It allows only two video tracks, no track motion, or Multicam editing. No one can fault it for that. It is after all free and simple.
Why we choose it
Easy to put photos and clips together with
It has several audio tools
Keyword media tag
It has fine chroma key tools
It supports 4k formats
Key Features
Media organization
Color grading and chroma key
Soundtracks and narration in videos
Davinci Resolve
DaVinci is popular among devoted editors. Probably because of its free version. It is a four-in-one tool that combines video editing, motion graphics, audio production, and color-coding. It runs on Mac Linux, and Windows OS with at least 16-32GB RAM.
Why we choose it
Pro-level color correction made easy
There are tutorials on how to use the software
Has a well-designed UI
Has high-quality audio features
Key Features
Fairlight for sound editing
Supports HDR formats
Support 3D audio
Movavi Video Editor
Movavi Video Editor accepts an unlimited number of video tracks but lacks some editing features like 3D and Multicam editing. But it allows motion tracking and supports 4k formats. It also exports files in H.265. Choosing between Apple iMovie and Movavi is a bit tricky. iMovie offers features Movavi does not but Movavi makes up for it in unlimited video tracks.
Why we choose it
It has an easy to understand interface
Key Features
PIP (Picture-In-Picture)
Titling
Motion tracking
Chroma key
Keyframing
Pinnacle Studio
If Apple iMovie is beginner-friendly for Mac, Pinnacle Studio is its Windows counterpart. It is an above-basic full-featured software. It allows an unlimited number of video tracks to be added to a timeline. It supports 4k and 8k formats. However, users need to upgrade to the ultimate for the 4k format. It also adds NewBlue, plugin, video masking, and color grading in this plan.
Why we choose it
It is beginner-friendly
It has free templates and effects
It has a clear interface
It has a fast performance
Key Features
MultiCam editing
MultiCam capture
Title editing
Stop motion
Detailed masking
Color grading and control
Filmora
Filmora allows up to 100 video tracks in its timeline. Its interface is intuitive (Drag-and-drop), and it offers standard editing functions like trimming, motion tracking, and transition. It runs on Mac and Windows OS. It has a free version that has watermarks attached to it. The latest release of Filmora is the Filmora 11. It is simple with enough functionality.
Why we choose it
Good interface
Fast performance
It has Good text editing tools
It has several effects and overlays
Key Features
Drag-and-drop interface
FX plugins (Borex FX & NewBlue FX)
Masking
Auto-sync
Auto-beat synch
Speed ramping
Instant mode
Filmora drive
Vegas Movie Studio
Vegas Movie Studio is a high-on-editing software but low on usability. You have to be a pro or close to a pro to use it. It is a top-notch video editor like CyberLink, Adobe Premiere, and CorelDraw Studio, but it lags in comparison. However, it is in a category of its own. It is best for plugins, effects, and transitions.
Why we choose it
The interface can be tailored
It has several effects and transitions
Key Features
Color grading
Slow-motion
Screen capture
360 VR
Keyframe editing
Conclusion
Our overall best picks are Adobe premiere pro and Apple Final Cut X. They offer professional-level editing. What is your take on our 10 best video editing software?